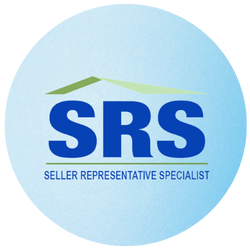 Two-day, 15-hour course
It is Pennsylvania State Real Estate Commission authorized for 1 credit towards a broker's license requirements
At the heart of every real estate agent's successful business is his or her ability to get a listing, effectively market the listed property, and complete its sale under the terms most advantageous for the seller. The Seller Representative Specialist® (SRS®) designation course taught by Polley Associates focuses intently on these complementary skills.
As market competition heats up among real estate agents, every asset an agent has becomes vitally important in his or her primary objective: to persuade each seller that they are the licensee most capable of handling the job of selling their home. The SRS® course gives them that edge.
What The Course Covers
The two-day SRS® Designation Course provides a comprehensive foundation of skill development, training, and resources to help real estate professionals represent the interests of sellers in today's marketplace.
Students learn to:
Increase listings and grow their business;
Demonstrate and communicate their value package to seller clients;
Understand and apply the Code of Ethics & Standards of Practice;
Understand and comply with state license laws when representing sellers; and
Understand and apply methods, tools, and techniques to provide the support and services that sellers want and need.
Qualifications and Requirements
Take the two-day SRS® course. Find classes and get enrolled here.
Pass the exam at the end of day two with an 80% or higher score.
Successfully complete one SRS® elective. An elective course may be finished before completing the two-day SRS® Designation Course. Find a list of applicable electives here.
Complete and return an SRS® "Transaction Verification Form," along with documentation verifying five (5) completed transactions in which you acted solely as a seller representative (no dual agency). Any transactions closed two years before or after taking the SRS® Designation Course are eligible for credit. Find information about the documentation requirements here.
Maintain active membership status as an SRS and with the National Association of REALTORS®. Annual dues to maintain your SRS® designation are $99. Your first year's membership dues are complimentary.
All requirements must be completed within two (2) years of taking the SRS® Course, or the applicant must re-take the course. Only REALTORS® who meet all requirements and have been officially awarded the SRS® designation are permitted to call themselves an SRS® and use the SRS® credential, emblem, and logo.
About The Designation
SRS® is the premiere seller agency designation to recognize real estate professionals who have completed special education in seller representation. It was created in 2006 by three recipients of the National Association of REALTORS® Distinguished Service Award: Bruce Aydt, Adorna O. Carroll, and Steve Casper.
On January 2, 2014, the designation became a wholly-owned division of the Chicago-based Council of Real Estate Brokerage Managers, a not-for-profit affiliate of the NAR®. The council in May 2015 was renamed the Real Estate Business Institute®. The SRS® is recognized by NAR® as an official designation.
The council and course authors have successfully created strategies that elevate professional standards and enhance individual performance. The SRS® recognizes real estate professionals who demonstrate the knowledge and skills essential in professionally and ethically representing sellers.
Other Courses You May Find Helpful
Representing sellers and handling real estate transactions requires agents to be prepared with a broad set of personal skills. In acting as a seller representative, you may want to consider taking additional courses with Polley Associates. They include Real Estate Investment, Real Estate Finance, Real Estate Sales, and Standard Agreement of Sales Forms. Some are frequently scheduled, depending on location; some are offered only periodically.